Hi guys,
Sorry I haven't posted anything in a while, I have been really busy with school. The week before spring break is always a very hard school week, with lots of homework, tests and all that fun stuff. But forget that, let's talk about "ASIAN REPRESENTATION." If you don't know what Asian Representation is, it's that proud feeling you get inside you when you see a famous Asian do something extraordinary.
Take Jeremy Lin for example, I know this might be all old news to the Asians out there, but it is a great Asian Representation example! Almost 30 points and about 10 assists every game, getting a buzzer beater, and coming fresh out of Harvard and out of nowhere? That's classical Asian Representation. You have to admit, it takes skill to be on the cover of TIME magazine... for BASKETBALL!
Let us take a look at another Asian Representation example. But this time, YouTube. NigaHiga, KevJumba, Wong Fu Productions, and theDOMINICshow. All of them are top YouTube stars.
There is also ASIAN REPRESENTATION UPRISINGS. These are potential Asians on the brink of becoming famous. Let's take a look at Jessica Sanchez, the likely winner of American Idol. She's good awesome vocals and she's Filipino! Like me!
Let us also take a look at Manny "Pacman" Pacquiao. This FILIPINO boxer is also likely to become an ALL TIME GREAT and be just as famous as Muhammad Ali or Sugar Ray Leonard. From winning knock-outs to being winning 8 different championships in 8 different weight divisions, Pacquiao is surely going to become remembered. Manny Pacquiao is also a congressman for the PHILIPPINES and a occasional singer. Boss.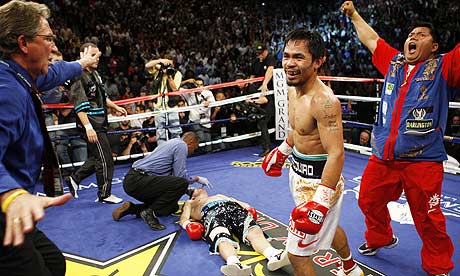 As you can see, ASIAN REPRESENTATION is a GREAT feeling to have. It's always great to have that feeling, because many people think Asians are short, nerds and wimps, but we prove them
WRONG
Love,
ASIAN OCCASION
POSTED BY LUKE