It's that time of year again when there is a significant increase in buying of chips, chicken wings, pizza, and you can't forget beer. Yes, the 47th (XLVII in Roman Numerals) Super Bowl is coming up this Sunday, featuring the San Francisco 49ers and the Baltimore Ravens.
If you don't watch football very much, the Super Bowl is the championship game of the two best teams in the NFL. As of right now, those teams are the San Francisco 49ers and Baltimore Ravens, as stated in the above paragraph.
Can Quarterback Colin Kaepernick and the dangerous San Francisco 49ers offense break through the tough defense of the Baltimore Ravens with legendary linebacker Ray Lewis on their side?
The Super Bowl, although you love football or not, actually racks up a lot of money. It is, if not, one of the most watched events on TV. There were 111.3 million viewers last Super Bowl, and that number is only planning to increase this year.
Another famous part about the Super Bowl are the commercials. When you watch TV, you may not pay attention to the commercials, as they may be boring, corny, and worthless. Super Bowl commercials, however, are a different breed of commercials that come out once a year that will capture your attention and maybe even make you impressed. After all, companies pay at least 3.4 to over 4 million for a commercial spot during the Super Bowl.
One interesting fact about the Super Bowl this year is that the head coaches of both teams, Baltimore and San Francisco, are brothers, Jim (49ers) and John (Ravens) Harbaugh. Many sports blogs, tv shows, and radio stations are called it the "Harbowl." I wonder who the Harbaugh's parents are rooting for.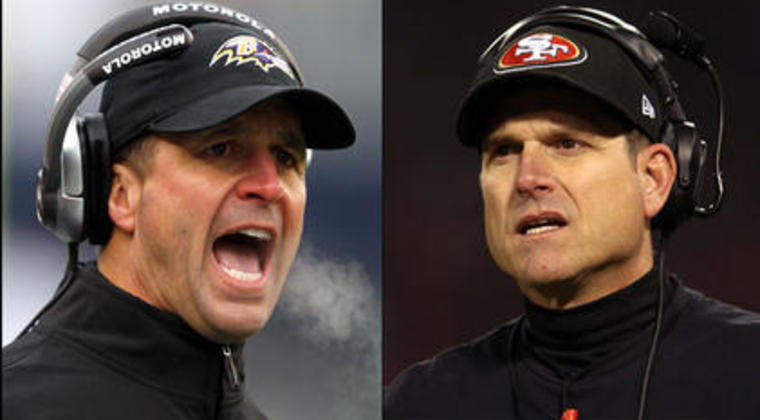 We can't forget the half-time show, which this year's Super Bowl features Beyonce.
So really, the Super Bowl will keep you attached to the screen, as it have 111.3 million last year, because of good football, commercials, and food.
Sincerely,
Asian Occasion
Luke