Hello guys,
Today I'm going to bring you a future concept and idea that MAY or may not be helpful for us in the future. I introduce you, the Evacuated Tube Transport.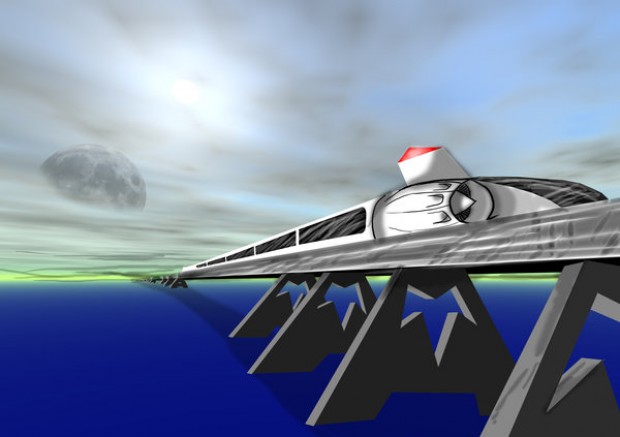 This fast form of transportation uses airless vacuum tubes that move faster to take you to your destination. Imagine going on a plane trip from Los Angeles to New York.
About 5 hours, if I'm right. Well, this futuristic tube transporter can take you from L.A. to the Big Apple in just 45 min. That's crazy, if you ask me.
This sweet "capsule" is 16 feet long and can carry about 4-6 people, maybe 800-900 pounds capacity. It can reach a maximum speed of 6,000 miles per hour, and you can barely feel a thing.
More information about it is in the video below. Tell me what you think, is this sort of transportation worth it? It may be a low price, but what are the safety issues? If this capsule were to suddenly break and fall from the tubes, then passengers would certainly die. ADVANTAGE or DISADVANTAGE?
Check out
et3.com
if you want to know the cold hard facts about this awesome form of transportation.
LOVE,
ASIAN OCCASION
posted by luke