A
concept vehicle
or
show vehicle
is a
car
made to showcase new styling and/or new
technology
. They are often shown at
motor shows
to gauge customer reaction to new and radical designs which may or may not have a chance of being produced.
http://en.wikipedia.org/wiki/Concept_car
The very first concept car, the 1950 Buick Y-Job.
1959 Cadillac Cyclone
1967 Chevrolet Astro 1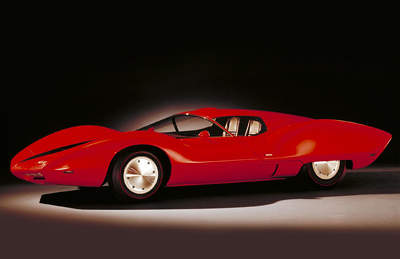 1970 Lancia Stratos Zero
1979 Aston Martin Bulldog
1988 Plymouth Slingshot
2000 Audi Rosemeyer
2004 Audi RSQ Sport Coupe
2011 Mazda Nagare
2012 Toyota Fun Vii
Cool Feature- Giant Touchscreen Doors
2012 BMW i8 (
2012 Concept Car of the Year)
2013 Lamborghini Estoque
2013 Acura NSX
Bonus Car- Mercedes Benz SLR McLaren
With 1600 horsepower, 2800nm of torque, 0-100km in less than 2 seconds, and 1/4 mile in 6.89 seconds, this Mercedes Benz SLR is like no other. The shiny reflective surface of the car is not stainless steel, it's PURE WHITE GOLD! Coming in at $2.5 million, this elite car is owned by only the richest, Abu Dhabi, oil billionaire.
Wow. Please share this to your friends.
Sincerely,
Asian Occasion
Luke